Shaping is 30!

A milestone indeed! 2021 marks the 30th anniversary of the Shaping System.

on December 6th, 1988, the National Committee of Invention and Development under the USSR Committee of Research and Technology, registered the intellectual property developed by Iliya Viktorovitch Prokhortzev as
A method of training, intended to correct the makeup of the human physiology – type: Shaping
This day marks the birth of Shaping, which would evolve into the total fitness system we know today. Shaping holds another 30 patents in the field of fitness and health.


In 1994, the term "Shaping", English in origin but coined as a fitness brand in Russia, became an globally-recognized trademark.

The first group Shaping classes and audio visual support were developed and launched in 1991. The creative mind behind over 175 Classic programs and consultant on all the other systems (Therapy, Uni, for Men, etc) is none other than Ekaterina Vasilyevna Sergeeva. Since 1989, she has worked tirelessly to perfect the workout that has been loved by women around the world and the results speak for themselves. >CLICK HERE< for a gallery of the most incredible results from around the world.
Shaping has inspired and set trends over these decades, from inspiring fashion brands to bringing some truly famous faces to the world stage. The first Miss Russia in 1993 was a Shaping model. The most famous face of Shaping – Miss St. Petersburg'99, Miss Kalogathia '99, Miss Russia '01 – was Oxana Fedorova, Miss Universe 2002.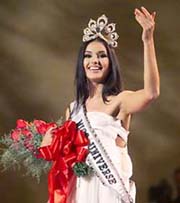 To read more about Shaping history and what's in store for the future, >CLICK HERE<, to visit the official anniversary webpage of the International Shaping Federation.